This post contains affiliate links. You can read my full disclosure policy here.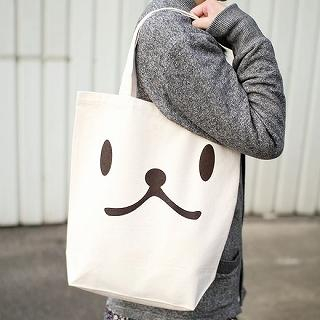 Did you need something to cheer you up while running your errands?
How about this charming, friendly face on your reusable shopping bag as you shop for groceries ... as you carry your purchases home it will tell you cheerful things and make your load lighter. Okay...it really won't do those those last things, but it could make things more cheery with its face reminiscent of that seen on a teddy bear or other stuffed animal. It's kind of like a hug on a shopping bag. Go on and hug it, hug your groceries (just not when anyone is around, or they'll think you're nutters) ... express your thanks to your groceries. It's not as cozy feeling as hugging a teddy bear ... but doing something absolutely silly like this can definitely make you smile and you'll have cheered up. ;)
Cute, reusable shopping bag with a bear face available
here at YesStyle
.