This past summer I have been staying in the city instead of the sleepy, rural town that I usually reside in. Living in the city has the wonderful perk known as Public Transportation. The bus and train are available to take you to many destinations. It's so nice to have available when you don't have a car. It can be nice to use even if you don't have a car.
So, for convenience sake (and a discount) I purchased a pass that I would scan when I got on the bus instead of using cash and coins.
At first I had my card in my wallet, but quickly found that fumbling around to pull it out so I could scan it with the reader was not the way to go.
Luckily I noticed an ID badge thing at the dollar store that had a retractable cord on it. I attached it to my purse and now quickly pull it out, scan it and sit down. However, it is not that attractive. Nor does it seem too durable.
So I have been checking out travel card holders on my favorite site, YesStyle. Not sure I've found one I completely love yet, but here are some of my favorites so far. The choices range from simple and basic, to silly and cute, to girly or feminine floral pretty.
This post contains affiliate links. You can read my full disclosure policy here.
First. This style is mostly pretty basic. However, when I think of the one I currently have that is just plain clear plastic, these colorful ones seem a lot more appealing, plus the antiqued style clasp and faux leather cord are more appealing as well. Not shown here is a style with an embossed clover pattern too that is cute.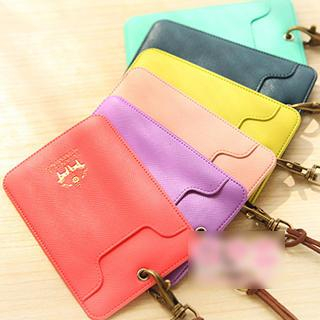 This one is pretty simple too, but it seems a lot more elegant, stylish, sleek. It's more pricey than the one above. I love the "Tiffany Blue" robins egg color, but it comes in other colors as well.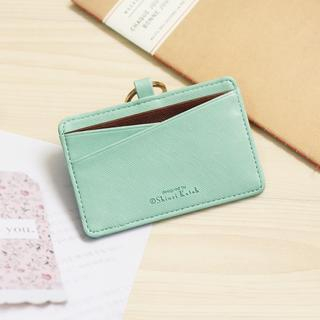 These cartoon animal bus card holders make me smile. Each one looks like a bus with a cute animal (panda, owl, elephant and giraffe) poking its head out of the bus window. You can attach the holder to your keys or a lanyard, whatever you choose.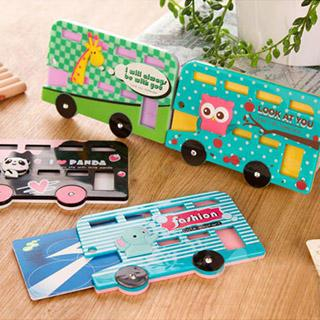 Now this one is so pretty, and I am a sucker for pretty. I love the floral, sakura ones, but they have cute kitty ones too (apparently they had Hello Kitty ones as well, but they are not available as if this writing).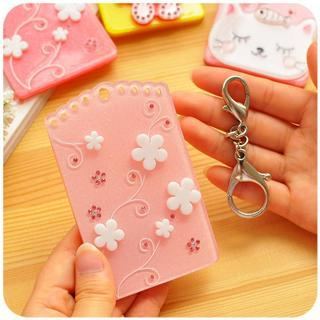 And these floral designs are my most favorite. I absolutely adore this style, feminine, light, sweet, charming. They also happen to be the priciest of them all too. (darn)