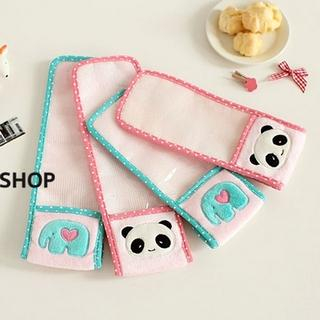 One of the things that makes me laugh when I browse online shops for stuff from places like Korea and Japan is how there seems to be cute covers/slipcovers for almost everything, not just slipcovers for things like couches and chairs.
Cute remote control covers are just one of them. And when I think about how grimy mine can get it actually can seem like a good idea. (Do you ever do things like take a toothpick and run it along the grooves and buttons of the remote and scrape of the gray grime from dirt and oils from your fingers? Too much info?) Not to mention these covers could protect a remote from damage if you spill drinks on it.
These elephant and panda ones available at YesStyle are pretty cute. Of course they are great for those who are into kawaii style, but they also would be great for those who have little kids. YesStyle also has some other
remote control covers
, including some sweet floral and lace ones.
This post contains affiliate links. You can read my full disclosure policy here.