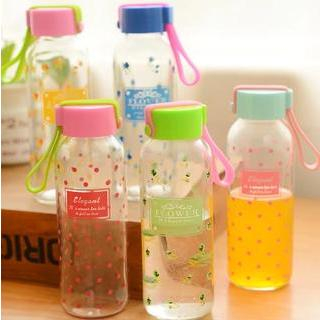 I have actually been thinking of getting a glass water bottle for awhile now. I am somewhat concerned with the potential health problems being linked to plastic bottles (since I have a few health problems already). But I also just really like the look and feel of glass.
Yes, there is the chance that it could break. If I had kids around I'd be more concerned, but as there aren't it is I think it's a safe choice for me.
I've actually recently started using an empty kombucha bottle (the glass is pretty strong and the screw on lid for it works well) as my water bottle. It's working nicely actually. But something like these
pretty glass water bottles
would be even nicer.
This post contains affiliate links.