I love floral things. Certain floral things, such as this
floral print pencil case
with its sky blue background and pretty pink roses, makes me feel like I am on the verge of capturing bliss. I could just stare at it and feel content.
This case looks pretty useful though. It's not your usual pencil case that has one section where all of your stuff is jumbled together. It has pockets inside as well. (It could be used as a makeup case as well...it has pics showing it being used like that too.) I could talk myself into believing that I will be more productive because of it.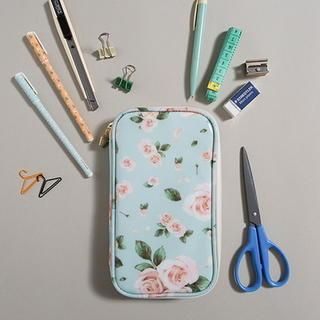 This post contains affiliate links.